Dental Technology

At Gary C Mangieri, DMD PLLC we use cutting-edge dental technology to provide you with safe, fast, and effective results!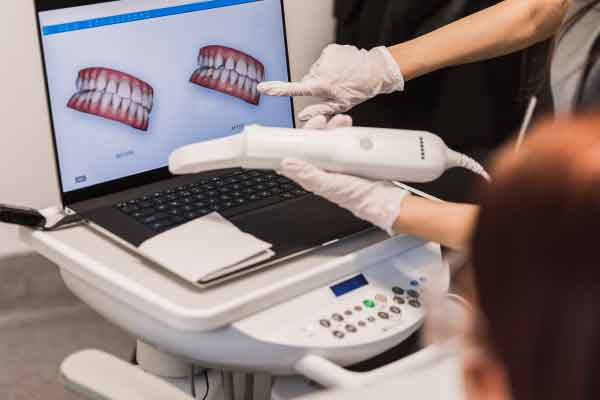 Intraoral 3D Scanner

An intraoral 3D scanner is a handheld appliance that is shaped like a wand. The tiny camera at the tip of the appliance takes hundreds of pictures per second to capture an in-depth and accurate image of your mouth. This image is sometimes used to create a digital impression of your teeth and gums. A digital impression is particularly useful for crowns, bridges and night guards.


Digital X-ray

In the past, most dental professionals had to use the traditional x-ray systems, which require film development. These days, we use digital x-rays due to their many benefits. Digital x-rays are a crucial diagnostic tool that helps us gain a better understanding of the inner workings of your mouth, more specifically the teeth, roots, and alveolar bone.

Digital x-rays omit up to 90% less radiation than a film x-ray. They also allow us to magnify or manipulate the image to gain a more comprehensive overview of your oral structures. Without the film development process, we can retake an x-ray instantly and share them electronically, all without affecting the environment.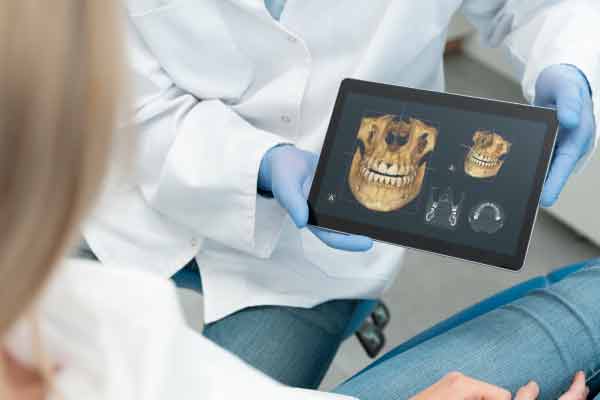 Cone Beam CT Scan

A CBCT scan is another form of digital radiography that gives us an even more detailed look at your oral and maxillofacial structures. With CBCT scans, we get a 3D representation of your teeth, bone, gums, and other soft tissues.

CBCT scans allow us to better determine the root cause of a symptom or problem. They also allow us to develop more precise surgical plans for dental implants, tooth extractions, bone grafting, gum grafting, and many other restorative procedures. In other words, CBCT and 3D imaging have revolutionized the way we perform oral surgery. >Learn More About 3D Imaging With the Cone Beam


Soft Tissue Laser

A soft tissue laser simultaneously cauterizes and cuts an incision in the tissue. For this reason, laser treatment may reduce bleeding, discomfort, and swelling both during and after your procedure. We may use a soft tissue laser to treat periodontal disease by removing the infected lining of the gum tissue. This allows for the regeneration of healthy tissue around the teeth. Soft tissue lasers are also effective for gum contouring and crown lengthening if you want to improve the aesthetics of your smile.


Schedule Your Appointment

If you want the very best in professional dental care call 412-366-0668, and schedule your appointment today!